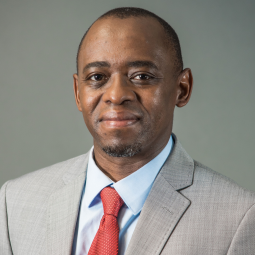 Welcome to the Alumni Programme of the CSIR
The establishment of the Alumni Programme represents an important part of the CSIR's commitment to create a platform for former colleagues to maintain active networking and productive collaborative alliances. The CSIR alumni create a fertile network that we haven't really tapped into in a structured way both in terms of opportunities for us to create impact, but also to lean into the network to guide some of the things that we are trying to do within the organisation. These range from mentorship to optimising Alumni technical expertise and collaborate on research, development and innovation programmes to input into the strategic direction of the organisation, among other things.
As former employees of the CSIR, you have contributed to the growth of the organisation and we take pride and acknowledge the wealth of knowledge and network that you as Alumni provide.
I would like to invite you to register to be a member of this programme. Please browse through the website to see how you can participate. We also look forward to your feedback and suggestions on how to carry this initiative forward.
Dr Thulani Dlamini
CSIR CEO